Double hung and casement windows are staple choices for most homeowners because of their ventilation efficiency, maintaining the internal temperature. With their similarities, how do you decide which one to use? Let Madison Products discuss their respective features and benefits for you.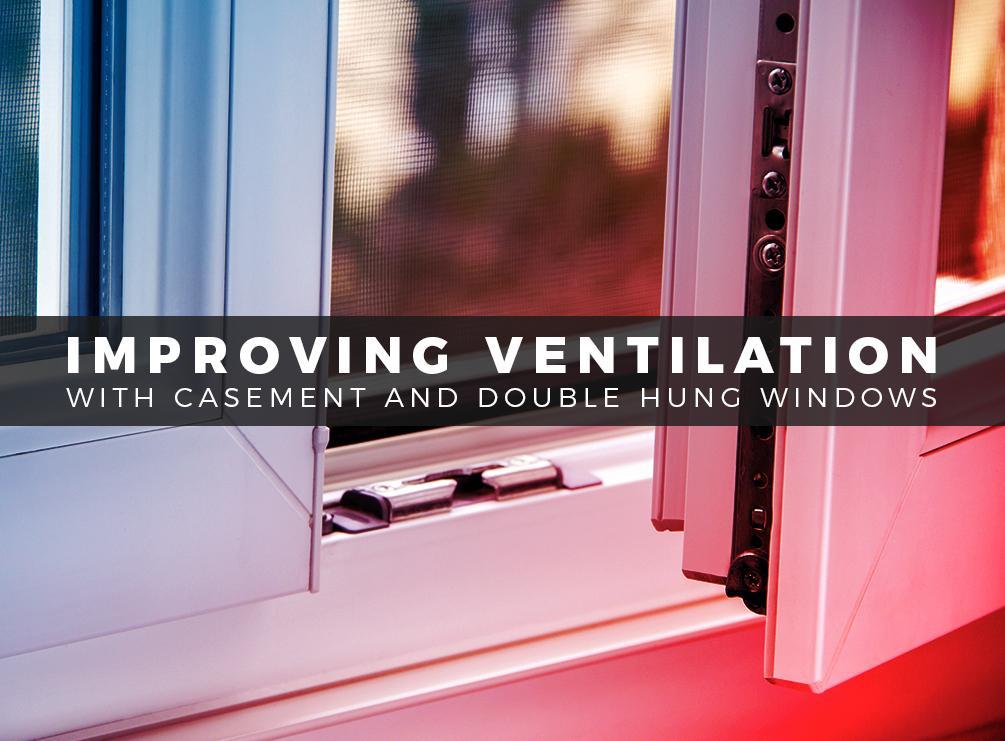 Manner of Operation
Double hung and casement windows are both operable windows. The former has a pair of vertically sliding sashes, allowing both the top and bottom to open and close. The latter, on the other hand, has a single sash design. These windows feature a central crank that allows them to swing outward. We advise placing them in spaces where they won't obstruct pathways for your convenience.
Ventilation
Double hung windows allow warm air to escape the room through the upper sash while letting the cool breeze enter through the lower. To improve air quality in a room but you only have space for one window, it's best to choose this window style. It's also a good option if you are planning on installing a new air conditioning unit. Instead of creating a new hole in your wall, we can just remove the top sash of your double hung windows.
Casement windows, on the other hand, work similar to sailboats when it comes to increasing air circulation in a room. When fully cranked open, the sash acts like the mainsail, which catches the air and directs it toward your home.
Both casement and double hung windows are also easy to use and versatile, making them a great fit for most architectural styles. Call us at (218) 865-4577 to learn more about their distinct qualities. You may also complete our form to request a FREE quote. We serve various MN areas, including Gilbert, Virginia and Mountain Iron.